Lumson delights at PCD Paris
Lumson is one of the leading company in designing, developing, manufacturing standard and custom packaging solutions for the cosmetic market
Lumson SPA, the Italian company specialised in designing, developing, manufacturing complete packaging solutions for the cosmetic and make up market, launched its new products at the 16th edition of PCD Paris, the dedicated event for perfume and cosmetic packaging industry focusing on innovation, high quality products and technical content.
For Lumson, this one will be the first edition of PCD Paris after the acquisition of the historical company Marino Belotti Srl, the Italian leader specialized in packaging for powders (compact and backed products).
With this acquisition, Lumson strengthens its positioning in the premium segment, ensuring the highest level of quality and made in Italy products.
New products
The latest products launched on the market, include new dispensing systems with a Purity engine, both in airless and atmospheric version, marked by a high compatibility level due to no metal parts in contact with the formulas.
The comfort in use, the fast priming, together with the precision of the dosage, make Purity a truly advanced example of dispensing system solution.
A new advanced version of the Purity pump is the POM free pump, which eliminates POM material from the engine, to guarantee the maximum safety of the consumer while using it.
The Company, sensitive about the environment, increasingly invests in the research and development of innovative eco-friendly materials aimed to guarantee high-quality products.
TAG is one of these. TAG System, which stands for Techno Airless Glass, is the revolutionary cosmetic packaging developed and patented by Lumson, which combines the preciousness and elegance of a glass bottle with all the technical and functional advantages of an airless system.
Innovation and sustainability
Technological innovation and performances of excellence are the keywords of Lumson products. The wide product offer is constantly being expanded by new references, which fully embody the quality and performance pursued by the company.
TAG represents the perfect combination between maximum safety and sustainable innovation. Maximum safety is guaranteed by the airless technology device, studied to preserve sensitive cosmetic ingredients from deteriorating.
With the use of TAG System, exterior air contamination is eliminated and a sensible reduction of preservatives is possible.
Sustainability for Lumson is pursued considering recycling and the reduction of waste. If with TAG the product residue is less than 5%, recycling is maximum because with this system it is possible to easily and completely separate the glass from the plastic components.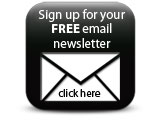 However, the sustainable innovations do not end here: in 2020 Lumson will be launching several new products for make-up on the market characterised by being compostable and renewable. The green revolution has officially begun.
Featured Companies