Lumson launches its first lipstick Rouge
The new lipstick is distinguished by its elegant shape, a testament to inimitable Italian design.
The Lipstick Rouge can be customised thanks to one of the most recent avant-garde decoration technologies, the pop-up technique.
There are various advantages: The technique is used to create an embossed effect, for a perfect contrast between glossy and matte, giving a unique result that is both pleasing to the eye and to the touch.
Perfect reproducibility: the technique allows you to perfectly reproduce the decoration on each component, without any variation of color and thickness, normally present in traditional decoration techniques (hot printing, offset printing, serigraphy and pad printing). The qualitative level is very high.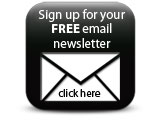 There is also the choice to match the Rouge lipstick to the Rouge lip gloss, made by Lumson, for a full lip set.
Featured Companies