Lush boosts retail presence at digital-focused Tokyo store
At the Shinjuku store, customers will now be able to receive spa treatments
UK-based beauty brand Lush has boosted its Asian presence with a new spa at its Shinjuku store, Tokyo.
Customers can choose from ten treatments and three spa experiences including its Shinjuku-store exclusive Tangled Hair treatment.
This Japanese-inspired experience uses colourful light displays and music from the Shakuhachi bamboo flute to help guests reach a "deeper state of consciousness", according to the brand.
"It's our hope that customers feel curious to explore their wellbeing and liberate themselves from the physical and the standard expectations of spa," said Lush's Digital Producer Lex Brookman.
As well as treatment and spa experiences, the new space showcases Lush's digital innovations.
In store, its interactive walls sense shoppers' movements to colourfully depict a mood and its giant shower jelly products play sounds when touched.
Lush's R&D Manager Adam Goswell said: "Shinjuku represents the ultimate version of what we want from a shop.
"Importantly, it was the first time our tech warriors and brand, and shop design teams collaborated to create retail space in a digital age."
Design Principal Gemma-Lea Goodyer added: "Rather than integrating technology into a shop environment, we're experimenting with developing and elevating our retail experience for our global digital age, using icons and video together to help customers navigate our products in a language-free way."
To make the space as inclusive as possible Lush only uses symbols and text in the store to help overcome any language barriers.
The store first opened in June this year.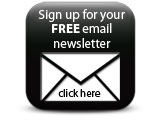 Companies