Lush closes beauty stores in US and Canada in Covid-19 clampdown
The beauty brand is expected to reopen its stores on 30 March
Ethical beauty brand Lush has taken the decision to temporarily close its beauty stores in the US and Canada.
The brand took to its Instagram account to share the news with its 4.5 million followers.
The statement read: "Given what we know today, we believe it's our duty as an ethical business to do what we can to slow the spread of this virus and minimise the impact on our hardworking healthcare professionals.
"As such, we have decided to temporarily close all 258 Lush retail stores across Canada and the US from March 16-29."
Lush also said it will ensure "regular pay for all staff" during the closure.
The announcement comes days after cult make-up brand Glossier closed its New York and Los Angeles, US, stores for two weeks.
The brand has also locked up its Atlanta and London pop-up shops.
Read more about how beauty brands are responding to the coronavirus outbreak via the links below.
---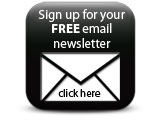 Companies