Lush expands in Asia with new digital-focused retail space
Lush took the decision to switch off its social media channels earlier this year in an effort to spark conversations with its customers
Social media abstainee Lush is preparing to open a new shopping destination in Shinjuku, Japan.
The new Lush Shinjuku space - situated in Shinjuku's railway station - is said to be 'experiential' and 'imaginative' to showcase Lush's innovative technology.
Inside, customers will be able to shop brand favourites and exclusive product drops over four floors with Discovery and Innovation on the ground floor, Benefit Led Retail on the first floor, Experience Led Retail on the second and a Treatment and Mood Experience on the top floor, which is set to open later in the year.
With the latest version of the Lush Labs app, customers will be able to scan products to browse product information, which will minimise the need for packaging.
In an effort to make the space as inclusive as possible, the brand will also be using symbols and text to overcome any language barriers.
The launch comes just six months after the opening of #LushLabs Harajuku and, like this space, Lush has put technology at the centre of the shopping experience.
The space will be open to customers from 1 June.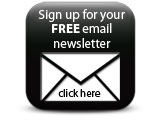 Companies