Lush extends product range with make-up brush line
The range features 13 brushes including a foundation and blusher brush
Ethical beauty brand Lush has taken its product range one step further with a new collection of make-up brushes.
The handmade tools are manufactured by a small family run business, using traditional techniques, in order for Lush to offer the best quality products.
Each brush has been designed by Lush make-up artist Megan Edwards and its in-house make-up team, and are made from recyclable aluminium and biodegradable, sustainably sourced wood and vegan glue.
"We tried and tested an array of different brushes and synthetic fibres until we had a perfect collection," said Edwards.
"We're confident the range of brushes will deliver professional results. They're easy to use and they have a luxurious premium feel."
Included in the range is a powder brush, buffing brush, blush brush, fan brush and foundation brush (from £7.50).
The products are now available from uk.lush.com and Lush Liverpool.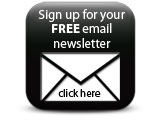 Companies