Lush is asking consumers to 'choose naked' this Christmas
The skin care brand is encouraging consumers to go zero waste this winter and shun beauty packaging
Lush's Sleep Easy solid glimmer scented body lotion bar
Lush is baring all this Halloween and Christmas, by cutting out unnecessary packaging.
The ethical-focused skin care brand is urging consumers to be mindful of excess packaging and has created a seasonal range that is 80% 'naked'.
Lush claims that by shunning bottles and tubs for its winter collection, it has been able to invest more in its ingredients.
"Most bathrooms are full of unwanted product bought in error because the packaging was eye-catching or there was a tempting offer at the shop," said Mark Constantine, co-founder of Lush.
"Some time ago a TV company asked us to cost a typical shower gel for a consumer programme.
"In doing this it became obvious that the packaging was a larger part of the manufacturing cost than the contents, and that the bottle label and lid cost more than twice the shower gel itself."
A solid alternative
Consumers will be able to find shampoos, shower gels, body lotions, bath oils and lip products in solid unpackaged formats.
To create the solid products, Lush replaced the water content with ingredients that remain solid at room temperature, such as cocoa butter.
The formulation is designed to prevent bacteria growth and to preserve the item.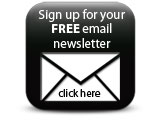 Currently available online and via the brand's Oxford Street flagship store, the collection will roll out UK nationwide from 6 October.
Companies