Lush launches limited edition fragrances
Lush has launched a range of limited edition scents for the month of December. The range includes four popular scents used in existing Lush products: Snow Fairy, Lord of Misrule, Tramp and Celebrate.
Snow Fairy (£25) includes notes of pear drops, candy floss and dolly mixtures. Celebrate (£28) contains a mixture of orange, lime and cognac oils. Lord of Misrule (£25) features scents of patchouli, vanilla and black pepper. Tramp (£28) is an earthy fragrance with notes of oak moss and patchouli.
The four fragrances are available exclusively at Lush Oxford Street in London and Lush Kitchen in Poole.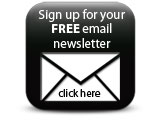 Launch: out now
Companies