Lush launches solid foundation, discontinues Emotional Brilliance
The new Slap Sticks foundation range will replace part of the brand's Emotional Brilliance collection as it keeps up with demand for vegan and sustainable products
Lush has announced the discontinuation of its Emotional Brilliance cosmetics line but is filling the void with a collection of new vegan-friendly foundations.
According to the UK brand, it has discontinued the majority of its original cosmetics line – first launched in 2012 – to keep up with demand for ethical and vegan-friendly products.
However, it will continue to sell five of its Emotional Brilliance products including: Independent Eyeliner, Eyes Right Mascara, Charisma Skin Tint, Feeling Younger Skin Tint and its Emotional Brilliance Powder.
The new limited edition Slap Sticks collection features 40 make-up base shades in a solid foundation format that is free from packaging.
Available in 18 countries, the foundations contain argan, jojoba and coconut oil with candelilla, sunflower and Turkish rose waxes, which have been sourced ethically and support women in work and children in education.
Meanwhile, 10% of profits from the purchase of the coconut oil, sourced from Indonesia, supports literary classes and a dentist on the island of Nias in the region.
Lush recommends keeping the solid foundation in a reusable container to make sure it stays fresh.
Making a splash
Lush has also released a new 6-sku range of bath bombs, four of which are reusable.
This includes its #BathArt Bubble Brushes (£5.95 each), available in Candy, Mint and Lemon.
To use, the products can be held under the water until the desired layer of bubbles appears.
The I'm forever blowing bubbles bubble bar (£6.95) is reusable, and contains grapefruit and lemon oils.
Other products include the Pink Petitgrain bubble spinner (£7.50), with petitgrain and grapefruit oils; and Honey Drips bath bomb (£4.95), containing cocoa and shea butter to help soften skin.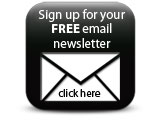 Companies