Lush launches the beauty industry's answer to the fidget spinner
The bright pink and white Bubble Spinner can be held under warm running water to activate
© Lush
The newer, shinier successor to the yo-yo, over the past six months the fidget spinner has become the toy to own – and, of course, spin obsessively.
But soon consumers will be fidgeting their way to the bathroom too, thanks to the latest launch from beauty brand Lush.
Ahead of mother's day in the UK, Lush has unveiled its new Mum In A Spin Bubble Spinner (£4.95).
The bath bomb looks just like its plastic counterparts but, when held under running water, releases scents of lavender, tonka absolute, benzoin resinoid and ylang ylang, creating bright pink bubbles.
The vegan and cruelty-free product is said to feel like a big, warm hug, helping the bather "drift off to a place of calm and serenity", according to Lush.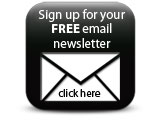 Other mother's day limited edition launches include three marble-effect 'bubbleroons' in the shape of macaroons, Antiope solid shower gel and Honey Bear massage bar.
© Lush
Companies