Lush opens socially-driven London fashion pop-up
For two weeks only, Lush is opening its first Lush Swag Pop-Up Shop selling an exclusive line of clothing
Right Here Right Now sweater by Marylou Faure
Ethical beauty brand Lush has announced it is opening its first fashion pop-up shop on Beak Street Soho, London, UK.
From 20 April to 4 May consumers will be able to visit the shop and buy the brand's exclusive range of 100% organic gender-neutral clothing and accessories.
In keeping with the brand's ethos, some of the clothes will promote and support causes to do with conservation, animal rights and gender equality and other ethical campaigns.
Items will include limited edition designs by contemporary illustrators including Cristina Daura, Marylou Faure, Lucy Kirk and Ruby Taylor.
"I'm very inspired by anything that is socially-driven and let that the [campaign] message needed to look as strong as it was," said Faure.
"The idea was also to make it look a bit like a badge or patch that someone would wear, to show they were a part of a movement.
"I decided to use a very restricted colour palette with a simple, striking visual that pops out with its vibrant pink colour."
Limited edition screen-prints will also be on sale, created exclusively for Lush by the artists, of which all the proceeds (minus VAT) will be donated to charity.
Lush Swag cotton patches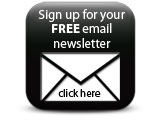 Companies