Lush ramps up digital presence during coronavirus lockdown
The beauty brand will live stream a number of Lush Bath Art experiences via its YouTube channel
On the back of its debut record launch, beauty brand Lush has ramped up its digital presence with new live streamed content via its YouTube channel.
The Bath Art experiences are designed to be 'soundscapes' for consumers while in the bath.
First to launch was the brand's Chilled Beats and Bath Art video, which will be followed by sessions of guided meditation, designed to help uplift and relax listeners.
The meditation sessions are 15 minutes long while the soundtrack lasts for one hour and 47 minutes.
The live streams are expected to be released over the next few weeks as consumers continue to stay indoors due to the coronavirus outbreak.
Consumers can also access Lush Moods via its app, which was created to help users achieve their desired mood.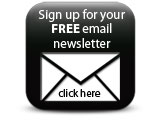 Companies