Lush ramps up retail presence with 3 new European stores
The new spaces opened across Italy, France and Germany earlier this month and offer a range of Lush's in-store concepts
Florence's perfume library
Ethical beauty brand Lush has ramped up its European retail presence with three store openings across Germany, Italy and France.
The new Munich, Germany, shop is Lush's second largest in Europe behind its Liverpool, UK, store.
Spanning 689sqm across three floors, the space will feature a florist, offering locally sourced and seasonal bouquets, perfume library and activist community space, alongside its cosmetics line.
Commenting on the new store, Lush's co-founder Mark Constantine said: "When I was first thinking about starting a new company, I came to Munich and visited all the supermarkets and organic food shops and saw their attitudes towards packaging.
"I wanted Lush to be a European brand and I look a lot of inspiration from Munich.
"Opening this shop feels a little like coming home."
Inside Lush's Parisian Fresh & Flowers store
Meanwhile, the brand's new Parisian Fresh & Flowers store is inspired by France's local markets and offers an array of face, body and hair products inspired by fresh ingredients.
Lush has also brought its florist concept to the space.
In neighbouring Italy, the brand has opened a perfume library concept store in Florence.
The space will house Lush's largest fragrance collection including a new line of in-house perfumes.
Customers will also be able to shop more than 70 books on essential oils, aromatherapy, history and regeneration.
"The Perfume Library had to be in Florence because it was the birthplace of modern perfumery during the Renaissance," said Constantine.
"It is hard to not take inspiration from such a place and we really indulged ourselves in its history, art and iconic sights."
The openings follow the success of Lush's Naked concept stores, which have been introduced across Europe and Hong Kong.
The Naked initiative began as an experimental concept last year but has become rooted in Lush's ethos.
Today, it has three Naked stores across Italy, Germany and the UK, as well as a Naked make-up counter at its London, UK, store.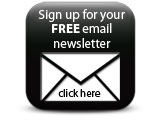 Companies