Lush re-launches shampoo bar with cruelty-free message
The new-look bar is rolling out in the UK from next week and aims to raise support for the anti-animal testing movement in the cosmetics industry
Lush has re-launched its best-selling shampoo bar, New, to feature a cruelty-free message that encourages consumers to back alternatives to animal testing in the cosmetics industry.
The light red shampoo bar is now emblazoned with the message #BeCrueltyFree, which is the name of Humane Society International's campaign to end animal testing for cosmetics.
The wording is written in both English and simplified Chinese as a hashtag and Weibo topic.
The product, which will launch in the UK from next week and globally this month, contains cinnamon, clove and peppermint to stimulate the scalp, as well as cinnamon leaf, bay and clove bud essential oils to boost blood flow.
Nettle, peppermint and rosemary work to promote healthy hair and add shine to locks.
Claire Mansfield, HSI's global #BeCrueltyFree Campaigns Director, said: "Humane Society International's #BeCrueltyFree campaign is proud to have Lush's support and we're excited to kick off 2017 with this collaboration.
"More than 1.7 billion consumers now live in cruelty-free cosmetics markets and the #BeCrueltyFree movement continues to grow."
Meanwhile, Hilary, Lush Ethics Director, added: "The horror of cosmetics testing will not be over for animals until the whole world switches to more modern non-animal safety testing methods.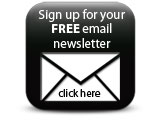 "Only when this ugly practice is over will our industry truly be the beauty business. Until that day we all need to keep spreading the message, so it is an honour to be able to help Humane Society InternationaI's global #BeCrueltyFree campaign."
Companies