Lush transforms moods with new spa-inspired product range
The new #LushMoods collection will feature a range of limited edition products from shower bombs to single-use shower gels wrapped in seaweed gel
For one month only, bath and body brand Lush will sell a new collection of spa-inspired products.
The #LushMoods range features limited edition versions of the brand's iconic bath bombs and new product launches, such as shower bombs and atmospheres, single-use shower gels wrapped in seaweed gel.
The products are designed to enhance users' moods in an effort to redefine aromatherapy bath products.
"These new products aren't medicines, they are to do with transforming mood," said Mark Constantine, Lush's co-founder and Managing Director.
He continued: "There's this thing called Brief Strategic Therapy, where someone comes in in one state of mind and leaves in another. That's the idea behind all of this."
"You have one mood when you get in the bath and another when you leave. They're single-use products – they're a dose."
The products are all made by hand in small batches and will be available exclusively online via lush.com.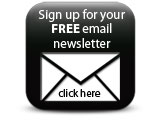 Companies