Lush year-end results reveal solid gains
The company registered sales and pre-tax profit growth of 8%
Lush Fresh Handmade Cosmetics experienced a period of exceptional growth for the year ended 30 June 2014, according to its latest filing.
Brand sales grew 8% to £454m, while pre-tax profit jumped 8% to £23.3m. In fact, the figures were even more rosy, considering Lush's pre-tax profit figure did not account for the £3.8m that the company donated to charities and other causes, a figure that was itself up 31%.
Lush Director Mark Constantine said: "The global vision we outlined for the business in February 2013 got off to a great start as we continue to focus on opening bigger, better stores in prime locations and on increasing online sales. We continue to look for prime sites and on opening beautiful spas in major cities; including establishing ourselves in the emerging markets of Hong Kong, Middle East and Brazil."
"Our ongoing focus on improving the facilities for and standards of training for our dedicated staff along with our major investment this year on improving the communication of our core messages have also paid off in most cases, as it seems the public are increasingly understanding the importance of natural ingredients on their skin and appreciating our passion for producing the freshest possible, cruelty-free cosmetics with the minimal amounts of preservatives or packaging," Constantine added.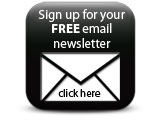 Since this period, Lush has continued to perform well with sales in H1, including Christmas, registering growth of 17.6%, boosted by online sales.
Companies