M.A.C Cosmetics is Official Make-Up Partner for the Arqiva British Academy Television Awards 2014
For the 11th consecutive year, the M.A.C Pro team will provide make-up services for V.I.Ps attending the Awards ceremony
M.A.C Cosmetics has been announced as the Official Make-Up Partner to the Arqiva British Academy Television Awards for the 11th consecutive year.
The M.A.C Pro team will be on hand to provide make-up services to VIPs in town for the Awards, in the M.A.C Beauty Suite at The Corinthia Hotel, Whitehall Place, London - or via one to one 'at home' appointments, ensuring that guests will arrive looking glamorous for this year's red carpet.
All celebrities receiving the M.A.C experience will leave with a 'touch-up kit' to maintain their looks for the evening.
To celebrate this year's awards, M.A.C Senior Artist, Rebecca Butterworth, has created two exclusive red carpet sensational looks: 'Femme D'Nude', a fresh faced, modern beauty look; and 'Leading Lady' (pictured), a twist on a classic red carpet look.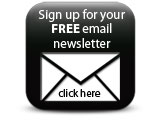 Butterworth says: "This year, I predict that skin will take on take on a mixture of textures and colours. I suggest M.A.C Mineralize Moisture Foundation for a sporty, fresh looking skin. To enhance radiance try M.A.C Strobe Cream brushed onto cheek bones over a honey toned bronzer. Coral is the new red; lips will be softened with shades of apricot and watermelon. Eye make up will reference the elegantly lined eye of the 50s and 60s - think Sophia Loren and Audrey Hepburn in slicks of softened charcoals or earthy browns."
Companies