MAC Cosmetics raises awareness for World AIDS Day
Last year the colour cosmetic brand partnered with pop-star Sia to launch its Viva Glam Lipstick, which helped customers suffering with the disease
MAC Cosmetics has announced for the second year in a row its digital campaign, Viva Glam, to help customers across the globe suffering with HIV/AIDS.
In honour of World AIDS Day, which fell on 1 December, the Estée Lauder Companies-owned brand is inviting customers to raise awareness and share its short video helping reduce the stigma attached with people affected by HIV/AIDS.
'Rock the Ribbon' features actor Sherrie Silver performeing a dance routine with, encouraging shoppers to wear a red ribbon in support of the initiative.
Meanwhile, English comedian, actor and writer Stephen Fry is the voice for the campaign video.
Senior VP of Global Corporate Citizenship and Sustainability for Estée Lauder Companies, Nancy Mahon, said: "Through the Viva Glam campaign MAC has been able to make an enormous impact around the globe for those affected by HIV/AIDS.
"It's something we're enormously proud of and something that would not be possible without each and every one of our employees and their dedication and passion for Viva Glam."
To date, it is said to have raised more than US$490m and is the largest corporate non-pharmaceutical HIV/AIDS funder.
This year it is encouraging customers once again to purchase its Viva Glam Lipstick (£16.50), which launched last year in partnership with pop-star Sia.
By purchasing one of the products it will buy: one oral HIV test, one pair of school shoes for a child orphaned by AIDS, one resident at a HIV/AIDS organisation a new job interview outfit, one week of fresh fruit, vegetables and grocery essentials to a mother and child affected, two night in a clean, safe place for a resident living with HIV/AIDS, 14 HIV tests for pregnant mothers and 254 condoms to prevent transmission of the disease.
The brand is also encouraging customers to promote the initiative by using #WORLDAIDSDAY #VIVAGLAM and #MACCARES.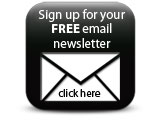 Companies