MAC criticised by Muslims for Suhoor make-up tutorial
YouTube video shows consumers how to put on make-up for the pre-dawn meal that Muslims eat before fasting for the rest of the day during Ramadan
MAC has been criticised by Muslims on Twitter for posting a make-up tutorial showing women how to get ready for Suhoor, a meal eaten before the sun rises during Ramadan.
The 'Get Ready For Suhoor' video, which was posted on YouTube by MAC Cosmetics, shows a make-up artist applying eyeshadow, pencil eyeliner and mascara to a Muslim woman.
Many Twitter users were unimpressed by the video, which they said missed the mark when it came to the reality of Suhoor, which many Western Muslims do not dress up for.
Some suggested that MAC may have confused Suhoor with Iftar, which is the evening meal that Muslims end their daily fasting with at sunset.
MAC did not respond for comment but appears to have removed the video.
Support for MAC
However, others were supportive of MAC's video and explained that in some parts of the world, such as the UAE, women and men do dress up or attend parties to observe Suhoor.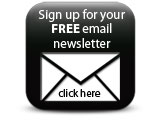 This year, Ramadan began in the UK on the evening of 16 May and is due to end in the evening on the 14 June.
Companies