MAC faces lawsuit over religious discrimination
Employee claims he was was demoted for refusing to wear make-up in class
MAC Cosmetics is reportedly facing a lawsuit over religious discrimination, after a male employee refused to wear false eyelashes, lipstick and blusher, which allegedly led to a demotion.
Josiah Jones, also known as Barry Jones, is a minister at the Gordy Memorial Church of God in Christ in River Rouge. As well as being a part of church ministry, Jones owns a beauty salon in Southfield. He started working with MAC in 2014.
Jones reportedly filed a lawsuit in federal court in Detroit, US, on 14 December because he believes MAC, an Estée Lauder-owned cosmetics company, was not respectful of his religious beliefs.
In an interview with the Detroit Free Press, Jones explained MAC demoted him in 2014 to a freelance make-up artist for refusing to wear make-up as part of his training. MAC allegedly required Jones to wear make-up in order to gain certification to become a full-time make-up artist with the company. Jones said the company told him that make-up artists should know what a product feels like if they are going to use it on others.
Speaking to the Detroit Free Press about his MAC classes, Jones said: "It was a very unusual experience. They went around the table. They gave us trays of make-up... I said: 'I'm an ordained minister. I don't wear make-up.' But the instructor said, 'No, everyone needs to experience the make-up. You have to put the make-up on.' "
In the interview, Jones is said to have cited Deuteronomy 22:5: "A woman shall not wear man's clothing, nor shall a man put on a woman's clothing; for whoever does these things is an abomination to the Lord your God."
"It's against my religion for me to do anything that would cause me to look like a woman," Jones continued to tell the Detroit Free Press. "I'm an ordained minister. I've been preaching for 19 years... I don't want my integrity to be called into question within my organization because I have on make-up."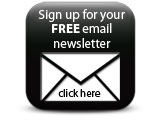 "Mr. Jones was trying to pursue his passion and better himself, and for him to be required to violate his religious belief as a condition of employment is outrageous," his attorney Shereef Akeel reportedly said. "When you have a religious belief, as long as it's sincerely held, you don't' have to question whether it's right or wrong. It's whether that person possessed a sincerely held belief."
Companies