MAC names Rosalía as new face for 2020 Viva Glam campaign
The Spanish singer will appear in marketing materials for the brand's new flamenco-inspired lipstick
MAC Cosmetics has kicked off its 2020 Viva Glam campaign with a new face to front the initiative.
Spanish singer Rosalía has joined the Estée Lauder Companies-owned brand's philanthropic movement, which provides grants for organisations that help all members of society, particularly those suffering from HIV or AIDS.
The new limited edition, fiery-red Viva Glam lipstick (£17.50) is influenced by flamenco with a feminist ethos.
"It's an honour to be the face of Viva Glam 26 and to champion a cause that is inclusive, supports individuality and gives back 100%," said the 26-year-old.
Meanwhile, MAC's Director of Makeup Artistry, Baltasar González Pinel, added: "The incredible charisma, energy and strength of Rosalía is the perfect incarnation of this vibrant, saturated red.
"Taking its roots in flamenco, Rosalía's art mixes genres and emotions, it takes risks, it is full of generosity, it is pure brilliance."
Last year, MAC celebrated 25 years of its Viva Glam campaign by recreating the brand's debut campaign with RuPaul.
Supermodel Winnie Harlow was tapped to wear the legendary drag queen's red leather outfit.
In previous years, the brand has also teamed up with Sia, Dita Von Teese and Fergie.
According to the brand, it has raised more than US$500,000,000 in funds globally since the initiative was established in 1994.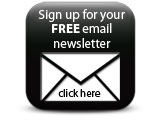 Proceeds from the sales of the new lipstick, excluding VAT, will be donated to non-profit organisations in the UK and Ireland.
Companies