MAXnolia by Mibelle Biochemistry - fights skin inflamm'ageing
MAXnolia is a water-dispersible active powder based on magnolia bark extract...
Fighting Skin Inflamm'Ageing with Magnolia
MAXnolia is a water-dispersible active powder based on magnolia bark extract.
Magnolia bark contains two potent anti-inflammatory substances, magnolol and honokiol which synergistically inhibit the activation of NF-ĸB, a key mediator in both inflammatory and ageing processes.
With age, the immune system becomes less effective and inflammatory activity increases. This can lead to chronic inflammation characterised by a slow but continuous production of free radicals causing wrinkles and sagging skin. The term "inflamm-ageing" describes this close relationship between inflammation and ageing.
Because of the low solubility of magnolol and honokiol in water, Mibelle Biochemistry has developed a technique to make a magnolia preparation which is both water-dispersible and rich in these active compounds. MAXnolia, the resulting product, is a powder suitable for topical application.
The soothing and anti-ageing effects of MAXnolia were confirmed by several in vivo studies.
MAXnolia was shown to:
• reduce facial skin redness
• improve the hydration and visco-elastic properties of the skin notably on the crow's feet area.
Thus, MAXnolia is a potent active ingredient to fight skin inflamm'ageing.
Claim Ideas for MAXnolia
Protects skin against chronic inflammation
Neutralizes internal ageing factors
Reduces skin redness
Applications
Anti-ageing for face and eye contour
Protective formulas
Anti-redness skin care
Formulating with MAXnolia
Recommended use level: 0.1 – 0.5%
Incorporation: dissolve MAXnolia into the aqueous phase or add pre-dispersed MAXnolia (dispersible at up to 20% in water) during the cooling phase (60°C).
Thermostability: temperatures of up to 80°C for a short time do not affect the stability of MAXnolia.
INCI/CTFA-Declaration
Magnolia Officinalis Bark Extract (and) Vitis Vinifera / Vitis Vinifera (Grape) Seed Extract (and) Tocopherol (and) Lecithin (and) Maltodextrin (and) Aqua/Water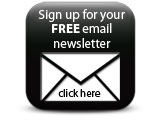 MAXnolia O (oil-soluble version): Magnolia Officinalis Bark Extract (and) Caprylic / Capric Triglyceride
Featured Companies