MEPs call for a worldwide ban on animal testing of cosmetics
The ban should be effective before 2023, Environment Committee MEPs have said
Members of the European Parliament have called for a worldwide ban on the testing of cosmetics on animals before 2023.
On 20 February, Environment Committee MEPs proposed that the EU build a coalition to launch an international convention within the UN framework to bring about a global ban.
They also expressed a desire to make sure that the existing EU ban on the sale of cosmetics tested on animals – active since 2013 – is not weakened.
The resolution was unanimously approved by 63 votes, with one abstention, and will now progress to a vote at Parliament's March plenary session in Strasbourg.
Legal loopholes
Around 80% of countries still legally allow animal testing and the marketing of cosmetics tested on animals.
Even in countries where the sale of animal-tested cosmetics is banned, MEPs noted that animal-tested ingredients are often used in products such as pharmaceuticals or detergents, providing loopholes.
In 2016, 89% of EU citizens agreed that the EU should do more to raise awareness of the importance of animal welfare internationally, according to the Special Eurobarometer survey No 442.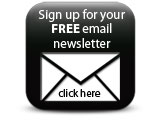 Meanwhile, 90% of EU citizens say it is important to create high animal welfare standards recognised globally.
Companies