MWV enhances hair colour packaging for L'Oréal's Garnier Nutrisse
Virginia-based cmpany to produce packaging for 52 Garnier Nutrisse product variations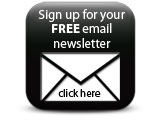 MeadWestvaco is to produce the packaging for L'Oréal's Garnier Nutrisse hair colouration products, the Virginia-based packaging company has announced. Under the agreement MWV will produce packaging for 52 Garnier Nutrisse product variations and 242 stock keeping units.

"Hair colouration packaging can be one of the most difficult types of premium packaging to produce, because it requires consistency across sometimes more than 50 different product variations," notes Thomas Jonas, president, MWV beauty & personal care. "At the same time our customers - such as L'Oréal - must ensure that these products are packaged in an attractive, eye catching, informative and sustainable manner."

Nutrisse is available in nearly 20 countries including European countries and South Africa.


Companies