Macy's to offer at-home beauty services via beGlammed
The US retailer has teamed up with on-demand treatment provider beGlammed to offer hair and make-up treatments
Shoppers at US department store Macy's will soon be able to book at-home beauty treatment services via its website.
Macy's has teamed up with beGlammed, an on-demand beauty service provider, to offer visitors to the macys.com/beglammed website an easy way to book hair and make-up treatments carried out in the comfort of their own homes.
Rebby Gregg, CEO, beGlammed, said: "By combining beGlammed's at-home hair and make-up services with Macy's great brands and loyal customers, we are closing the gap for busy moms, working women and brides-to-be, enabling them to effortlessly look their best from head-to-toe."
Treatments will range in price from $25-$185 and will be delivered by a network of more than 1,200 stylists. Initially the service will be rolled out to markets in the US where beGlammed already operates including LA, New York City, Las Vegas, San Francisco, San Diego and more.
Plans are in place to expand this reach to new markets in the future.
Shawn Outler, Macy's Senior Vice President, leased businesses, said: "As we continue to evolve with today's consumer, we know that she is asking for quick beauty solutions delivered right to her door for everything from a big social event to a fun Friday night out with the girls."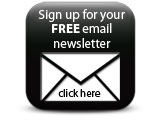 beGlammed was founded in 2014 by celebrity make-up artist Maile Pacheco. Its treatments can already be booked via its own app compatible with iPhone and Android, as well as via the website beglammed.com.
Companies