Maiiro announces Face of Maiiro 2021
Face of Maiiro competition launched last November and sought after real people with real stories, to represent our brand for the year ahead
From left to right: Vicki Carter, Liam Norval, Anah Warren and Nasra Mohamoud
Maiiro Organic & Vegan seaweed based skin care was launched in September 2019, and as with all new companies our advertising budget was limited.
To combat this, we used one model to promote all of our products. However, it seems that our model was too perfect, and clients could not empathise with her in the way we had hoped. So we listened to our clients, and set about changing that.
And so Face of Maiiro was born.
In November 2020, we launched our Face of Maiiro competition, we went in search of real people with real stories, to represent our brand for the year ahead.
Not all skin reacts the same, there isn't a one treatment suits all solution. So we set about finding the face that would suit each individual product. After an amazing response and after long deliberation, I am super excited to announce the winners to the world.
The individual winners for each of the four categories are as follows:
Anti-Ageing Moisturising Cream - Vicki Carter from Guernsey
Anti-Blemish Cream - Liam Norval from London
Organic Lip-Salve - Anah Warren from Guernsey
Organic Soap - Nasra Mohamoud from Manchester.
Theses lucky winners will each receive a goodie box full of Maiiro products and, (as and when lockdown restrictions permit), the winner and a friend will be able to pamper themselves with a wonderful spa day.
We cannot wait for restrictions to be lifted to start on our new and exciting photo shoots for the year and you will be able to see them on our website soon.
You can of course subscribe to our newsletter to follow our winners – www.maiiro.com or on Instagram or Facebook @maiiroskincare We will be publishing individual articles on each winner over the coming months.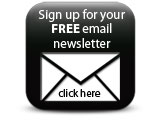 In the meantime, apart from congratulating our winners, we would also very much like to thank all the other participants. The high standard and number of entries we received from across the UK and Channel Islands were simply incredible, thank you for making it so hard for us to pick the eventual winners.
Companies