Maiiro launches campaign to find the next Face of Maiiro
Closing date for entries is 12 December 2020, with the winner to be announced 25 January 2021
Maiiro, a pioneer of Clean Beauty has launched a campaign to find the next Face of Maiiro for their skin care product range. The campaign is geared towards everyday faces for everyday skin conditions.
They are looking for anyone over the age of 18 with a face. Faces with character, freckles, blemishes, happy faces, pouty lips, smiling eye, old face, young faces, any gender, race, creed or colour. If you have a face and are over 18, you qualify to enter.
This amazing opportunity will appeal to all the budding bloggers, models and wannabees in the beauty world and is a great opportunity to make a debut into this world.
The idea is not to use the clear skinned, perfectly aligned featured models that are already available but to bring the real world of real people to the fore, so that readers can empathise and identify with the model.
The amazing prize is the chance to have a professional photo shoot with this internationally acclaimed, award winning skin care range and be their Face of Maiiro. Plus, a self indulgent spa day, and £185.00 worth of free products.
All that is required of the participant is to send an unenhanced picture of themselves, or they can nominate a friend, a mother, an uncle, a boyfriend/girlfriend, their gran, their neighbour anyone with a face as long as they have their permission and they are over 18, go to the website www.maiiro.com for full details on how to enter, where to send the photo and a list of terms and conditions.
The brand founder Katy Rowe said: "When we started out advertising, like most new brands, we used stock photos, but we had such negative feed back from our clients stating the models used didn't actually need our products. We immediately understood that people buying products for skin complaints want to identify with the faces they are looking at. By running this campaign, we are now hoping to address this by finding our own library of models."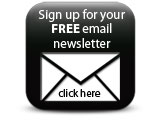 Closing date for entries is 12 December 2020, with the winner to announced 25 January 2021.
Featured Companies