Maison Sybarite has been awarded the Best Fragrance at Refinery29 Beauty Innovator Awards 2020
The ultimate love potion with an exotic, complex spicy floral aroma
Refinery29 commented on Amber Gaze: "This creamy floral underscored by sandalwood and patchouli smells the way tuberose petals feel: rich and velvety, in a unique water-based formula that clings to skin."
The ultimate love potion with an exotic, complex spicy floral aroma. Awakening the heart with the sublime tuberose and subtle jasmine, it is contagiously addictive. The graceful violet uplifts your sensuality and inner strength. Rich and classy. This subtle oriental scent combines labdanum and sandalwood with creamy florals to give it softness.
The darkness of the patchouli forms the spine of this fragrant composition. Amber Gaze is created in France by famous Master Parfumer Antoine Lie for Maison Sybarite.
Maison Sybarite is totally devoted to keeping customers safe and healthy. They believe in responsible luxury – and they back this up with an ethical and clean perfume range in order to change the world of fragrance through skin-safe science. A clean beauty destination in fragrance, for conscious women and men seeking the healthiest mindful beauty.
Maison Sybarite products are vegan friendly and not tested on animals.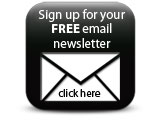 Maison Sybarite aims for sustainability by using the safest components, whether they are natural or synthetic and turns the general trend of modern perfumery in a healthier and sustainable direction. With consciousness and devotion.
Companies