Makari gets active with two new body oils
Makari has added two new products (from $24.95) to its Extreme Argan & Carrot Oil Collection – an extreme active intense glycerin body oil and a botanical body oil.
Extreme Argan & Carrot Oil Glycerin aims to even skin tone and reduce the appearance of dark spots while hydrating and soothing the skin.
The Botanical Body Oil contains argan, sweet almond, chamomile, calendula, carrot and soybean oils to treat dry, dehyrated and sun-damaged skin.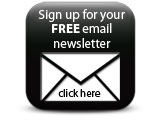 Availability: US
Companies