Make-up brand Code8 appoints Alexa Chung as first-ever brand ambassador
The British model and DJ stars in the UK brand's new Beauty Decoded campaign
Colour cosmetics brand Code8 has named British model, presenter and DJ Alexa Chung as its first-ever brand ambassador.
The 36-year-old stars in the brand's new campaign Beauty Decoded, which aims to convey the 'uncomplicated messaging' of Code8.
The brand specialises in multifunctional products for the time-poor, with a curated edit of products that it claims are high-performance and provide a strong colour pay-off.
Chung said: "As much as I enjoy putting on a cat eye or a bold lip, for the most part my approach to beauty is simple and devoid of products that seem intimidating to use and I think that's mirrored in the ethos of Code8.
"I am delighted to be partnering with CODE8 whose straightforward approach to beauty is so aligned with my own."
Code8 was founded by Sophia Chikovani and Nadine Ayache in 2018 and, after a successful UK launch, the duo secured an exclusive partnership with Net-A-Porter in the US.
The founders added: "Alexa is the perfect personification of the Code8 mantra #beautywithoutlimits.
"We share a belief that makeup should be effortless, uncomplicated and multi-functional, leaving women more time to make the most of their busy lives.
"This is the reason we created the Code8 range and we are delighted to welcome her to our Code8 family."
The brand hosted a pop-up store on Floral Street in London shortly after its launch, while its Burlington Arcade pop-up has become a permanent fixture due to its popularity.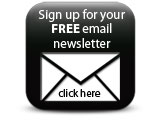 The brand today has 13.2k followers on Instagram.
Companies