MakeUp in Seoul will host make-up industry event for the first time
MakeUp in Seoul will host for the first time on March 2014, 13th and 14th at the Conrad Seoul Hotel...
MakeUp in Seoul will host for the first time on March 2014, 13th and 14th at the Conrad Seoul Hotel, make-up professionals from formulation, packaging industry to full-service specialists, OEM (original equipment manufacturers) and designers for the satisfaction of marketing, purchasing or research & development teams coming from brands operating in the Asian make-up sector.
Main ambition of this new Asian edition, become "THE" main annual event in the make-up industry for the whole Asian region.
MakeUp in Seoul is:
- A make-up universe at the heart of a prestigious capital, Seoul with its profusion of colours, its inventiveness, its beauty and youthfulness.
- A laboratory where make-up artists, technicians and trends setters mix together to develop products always more remarkable, and whose talent is directly staged on the very venue of the event in the form of make-up animations and as part of targeted conferences and workshops.
- A global platform to foster exchanges between visitors and exhibitors who can carry on business in fully equipped spaces with a warm and friendly atmosphere being another plus to guarantee some optimum contacts and a particularly efficient level of business.
An industrial "phenomenon"
The Korean make-up industry, a tireless, creative but also sensitive and intuitive "worker", with a natural inclination for work well done and not skimping on research, whether it be in terms of formulation or packaging, has managed to stand out in a few years. "The Italians from Asia", as many call them, will have in any case won their spurs day after day, month after month, year after year. And it is a known fact! "Not a day or a week goes by, admit local industrialists, without the visit of a foreign team, of a big American, European or Brazilian make-up brand."
Exhibitors as of December, 10th:
• ABC Texture
• Alkos Group
• Ancorotti Group
• Art Cosmetics
• B.Kolormakeup
• Baralan
• Cosmax
• Cosmecca Korea
• CTK Cosmetics
• DaeHyun Co. Ltd
• Fiabila
• FS Korea
• Geka GmbH
• Gi Picco's
• Gotha Cosmetics
• Hwa Sung Cosmetics
• ICC
• Intercos
• Interwork Korea
• Mascara Plus
• Oekabeauty
• Pump-Tech Korea Co. Ltd
• Samhwa Plastic Co. Ltd
• Schwan Cosmetics
• Sleever
• Tae Jin
• United Brands Marketing GmbH
• Unipack Korea Co. Ltd
• Weckerle Cosmetics
SAVE THE DATE
MakeUp in Seoul
March, 13th & 14th, 2014
Conrad Seoul
South Korea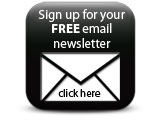 More information, register as a visitor:
www.makeup-in-seoul.com
Companies