Makeup Revolution unveils rainbow highlighter palette
Makeup Revolution rainbow highlighter takes its inspiration from the unicorn beauty trend. The mini palette (£4) contains five pastel shades that sit in the shape of a rainbow.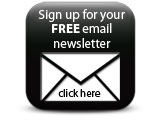 The shades can be used individually or can be used together to create an iridescent glow. The brand recommends applying with clean fingers, a tapered synthetic brush or a flat contour brush.
Companies