Make-up artist Lisa Eldridge reveals debut beauty range
The British-born author and creative director first became recognised after landing a job with Elle magazine working with Cindy Crawford
Velvet Ribbon shade
Former Boots Creative Director and author of FacePaint: The Story of Makeup, Lisa Eldridge, has launched her debut make-up collection.
The new limited edition holiday collection comprises of a trio of lipsticks in a range of modern red shades.
Velvet Morning, Velvet Jazz and Velvet Ribbon (£26 each) are said to provide long-lasting colour through its lightweight formula without drying lips.
Commenting on her new line, Eldridge said: "I often dream about make-up and I dreamt about this product several years ago.
"I really wanted to launch something which was a collectable one off, something different, and these lipsticks are just that."
Eldridge made her first big break landing a job with Elle magazine working with American model and actress, Cindy Crawford.
Today, she is Global Creative Director for Lancôme, working across product development, advertising campaigns and digital strategy.
The collection will be available globally from lisaeldridge.com from 19 November.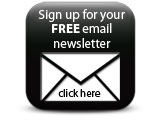 Companies