Makeup brand Obsessive Compulsive Cosmetics adds to collection
Obsessive Compulsive Cosmetics, a 100% vegan and cruelty-free make-up brand, has launched its winter 2017 trend collection.
Key colours are Sybil, described as darkest chocolate brown, and a latex teal green shade called Scrubs, named after the medical garment.
OCC's Lip Tar and Nail Lacquer products are now available in these shades. Also available are two new shades of Cosmetic Glitter: Supernova (rose pink with yellow-green duochrome) and Black Hole (true black with holographic shimmer), as well as Cosmetic Colour Pencil in clear (Anti-Feathered) and the dark chocolate Sybil shade.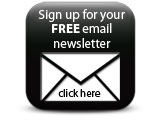 Availability: US, RRP from $10