Makeup brush manufacturer MALENA exhibits at Cosmoprof Asia
Since their establishment, MALENA Makeup Brush Manufacturer has been a pioneer and leader in manufacturing the highest quality brushes and accessories.
MALENA's dedication to the art of beauty drives their enthusiasm for creating innovative products for the makeup artist and consumer.
Consistently meeting the request of the market and adopting valuable suggestions of the customers. MALENA always try to meet the customer's needs on every level, whether they are a professional or a consumer.
As an industry innovator, MALENA continues to reach out to beauty professionals to bring new products to market.
Today, MALENA carries more than thousands of beauty brushes and accessories to meet the needs of its diverse customer base. From the date established, MALENA have provided OEM service for world-wide over hundreds of customers, they came from Europe, North America, South America, the Middle East, Japan etc.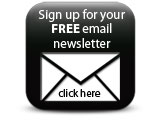 Visit MALENA at booth number: HKCEC 3E-P3C