Male grooming brand Bolin Webb unveils limited edition razor collection
The new Metallic range features five razors in an assortment of colours
Luxury male grooming brand Bolin Webb has released a new limited edition collection of razors (£65 each).
Available in five new metallic colours, red, blue, green, orange and ultraviolet, the R1 Metallic products are designed in the original R1 and R1-S razors.
The products are designed to deliver high quality shaving performance and also feature a unique metallic finish.
Each razor is also compatible with Gillette Mach 3 blades.
As well as razors, Bolin Webb also offers customers travel cases, wash bags and razor stands.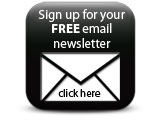 Companies