Malée Natural Science partners with Harvey Nichols
Consumers will now be able to purchase the Verdure range from the luxury retailer's website
Malée Natural Science has launched the full Verdure range on the Harvey Nichols website.
The South African fragrance and body care brand, inspired by the country's landscapes, has released the six products online. The range contains a fresh citrus, mint and patchouli scent.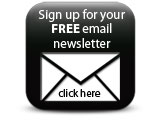 It has been formulated from minerals, fruit extracts and botanicals.
Companies