Managing Director – Southern UK HQ – Salary DOE
Lead a highly successful, ambitious and growing contract manufacturing and product innovation business
A rare senior appointment to lead a highly successful, ambitious and growing contract manufacturing and product innovation business.
We are searching for a very specific individual who instantly delivers gravitas, not only in inspiring, developing and leading a team but someone who will have the same impact across multiple industry contacts and relationships.
We are looking for a high margin, premium product development strategy in both cosmetics and medical devices and drive this specialist company to new levels of success into the future.
If you can offer all of the above and be a visionary commercially driven industry leader, we can offer you a challenge with both equal measures of excitement and reward.
If this opportunity has grabbed your attention and you have the right background and experience then please forward your details for a speedy and professional response to Nigel Venables at VPss; nvenables@vpss.co.uk 01473 685588.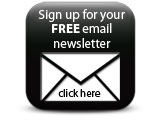 Please quote Cos Bus in your application.
Companies