Manufacturing Supervisor – Kent – £31,000
Do you have the right elements to supervise a FMCG/ cosmetics manufacturing team?
Can you implement and encourage a safe working culture?
This is a great role working with one of the world's largest beauty company's as part of the Manufacturing Management Team, you will provide an optimum level of leadership, be able to mentor, coach and counsel the team, whilst promoting a positive and innovative atmosphere. 
With your experience in FMCG/ cosmetics manufacturing you are consistently maximising health & safety, quality, efficiency and productivity by complying with all processes and procedures and implementing and communicating changes. You are familiar with SAP & Trac-it systems ensuring all working instructions and training records are current.
You will motivate, support and coach staff to develop a strong and focused team who will meet challenging targets and objectives. Creating and leading a health & safety culture by reporting incidents and undertaking H&S tours of your area of responsibility.
This is a fulfilling role for an FMCG experienced Manufacturing Supervisor apply today.
(Ref AE1062).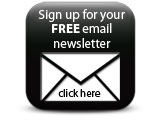 Email your CV to ae@arthuredward.co.uk or contact:
Heidi Bannister 01183 778 393 / 07747 792 272 / heidib@arthuredward.co.uk
Ana Filipa Calado 07792 958 152 / filic@arthuredward.co.uk
Melissa Shifrin 07803 504 100 / mels@arthuredward.co.uk
Holly Stanley 07384 256 771 / hollys@arthuredward.co.uk
Ben Ford 07710 392 825 / benf@arthuredward.co.uk
Christina Krajewski 07342 883 457 / christinak@arthuredward.co.uk
Joseph Bannister 07546 435 243 / joeb@arthuredward.co.uk