Marc Jacobs names lipstick after Princess Charlotte
Beauty range celebrates UK launch with shade dedicated to royal
Marc Jacobs has celebrated the UK launch of his beauty range by naming a lipstick shade after nine-month-old Princess Charlotte. The range of full range is available exclusively at Harrods in the UK.
The pink shade is said to be "inspired by the deepest saturated pink tones of an English Rose" and is available exclusively at Harrods. Visitors to London can see an enlarged version of the lipstick displayed in the Brompton Road windows of Harrods' London store.
Marc Jacobs Beauty products are currently displayed in three of the store's windows. Harrods says this is the first time the window display has been dedicated to a beauty brand. Mia Collins, Head of Beauty at Harrods, said: "We have never done colour cosmetics in our windows so the Marc Jacob's team has allowed us to make history. We have huge expectations for the brand. There has been so much excitement from so many territories already and we now want to give our clients the chance to understand and get deeper into the Mr. Jacob's universe."
Catherine Gore, Global Vice President and General Manager at Marc Jacobs Beauty, told WWD: "We wanted to commemorate this major brand milestone by creating a custom shade of Le Marc lip crème."
Jacobs himself commented on the UK launch of his beauty range: "I see beauty in many things an I am attracted to all sorts of imperfection, to style, to confidence or experimentation. It's unexpected and surprises you. I think the idea of transforming into this person you want to be is exciting. It's this idea of a young women enjoying creating her look, getting ready for her night out, or the night after her night out."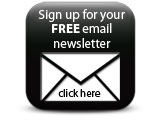 Princess Charlotte topped Tatler's list of "People who really matter" in its January issue. She is due to celebrate her first birthday on 2 May later this year.
Companies