Marchesa Co-founder stars in inspirational Moroccanoil video
Designer Georgina Chapman shares what motivated her and her aspirations for others
The Co-founder of fashion label Marchesa is the latest to feature in beauty brand Moroccanoil's Inspired By Women short-film series.
Fashion designer Georgina Chapman shares the story of how she entered the fashion industry and the exeperiences that shaped her motivation and helped her achieve what she has to date.
In the video, Chapman said: "I would like women to grow up with that same sense of 'anything is possible'... Women feeling great about themselves is just the first step to so much – it's that confidence, and fashion can give people that."
Moroccanoil's series aims to empower women around the world and provide a platform for women to celebrate their achievements and courage in the face of adversity.
Chapman also reveals in the video how her family's links to India prompted her to support The Magic Bus Foundation, which helps children living in poverty to remain in education and to pursue careers.
She said: "My family lived in India for many generations and I think that really impacted me on a creative level. You see these women in these wonderful saris and there's this incredible identity to being Indian, there's nothing generic about it.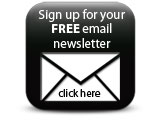 "We do a lot of our embroideries in India. It made sense to me to give back to these communities that have helped me build my company and I wanted to make sure that the families in the regions that we work with are supported."
Companies