Marks & Spencer set to close over 100 stores by 2022
The M&S store closures are said to be part of the retailer's five-year transformation plan and "vital for the future"
Steve Rowe, CEO
Marks and Spencer is set to close 14 stores across the UK in 2018 and 2019, with the total to rise to over 100 by 2022.
Bayswater, Fleetwood Outlet and Newton Abbot Outlet will be the next three Clothing and Home stores set to shut in July; followed by Clacton and Holloway Road in early 2019.
Darlington, East Kilbride, Falkirk, Kettering, Newmarket, New Mersey Speke, Northampton, Stockton and Walsall stores will follow suit later in 2019, putting 626 jobs in fear of redundancy.
The stores sell a selection of beauty products from brands including L'Occitane, Cowshed, Origins, Ciate and Murad.
Sacha Berendji, Retail Operations and Property Director at Marks & Spencer, said: "Closing stores isn't easy but it is vital for the future of M&S.
"Where we have closed stores, we are seeing an encouraging number of customers moving to nearby stores and enjoying shopping with us in a better environment, which is why we're continuing to transform our estate with pace."
Store relocations, conversions, downsizes and concessions will also contribute to the reshaping of M&S's identity.
Earlier this year, the retailer announced plans to close six stores by the end of April, which left 468 jobs in a period of consultation.
Despite the closures, the retailer insists this is part of its wider fiver year 'transformation plan to make M&S special again', with fewer but better equipped stores for the digital age.
Berendji added: "We are making good progress with our plans to reshape our store estate to be more relevant to our customers and support our online growth plans."
This plan was put in place by the retailer's new CEO Steve Rowe in 2016, who has made over ten new senior leadership appointments since then.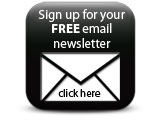 Companies