Mauser grows in Shanghai
Mauser increased its shareholding in the IBC joint venture Fanshun Mauser Shanghai Packaging Co
Industrial packaging company Mauser Group has increased its shareholding in its Shanghai based IBC joint venture Fanshun Mauser Shanghai Packaging Co.
Mauser Holding International and Chinese rigid packaging producer Shanghai Fanshun Company have agreed to increase the Mauser stake in their mutual joint venture from 32.5% to 50%. The agreement was signed on 23 March in Shanghai.
As part of the agreement, the IBC production assets of Mauser Packaging (Jiangsu) Co will be transferred to the joint venture. Fanshun Mauser Shanghai Packaging Co will continue to supply the growing Chinese market for IBCs from both locations, Shanghai and JiangYin. Philippe Larretgère has been appointed General Manager of the joint venture and is relocating to Shanghai.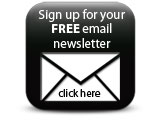 "Consolidating our Chinese IBC activities in the already 2003 established joint venture will allow us to serve the Chinese market more effectively and is another step to expand our presence in China. The renewed joint venture is built on the long-standing friendship with our Chinese partner and will be the platform to further expand IBC related services," said Mauser Group CEO Hans-Peter Schaefer.