Max Factor eyes up new shadows
Max Factor has launched a new range of eyeshadows: Excess Shimmer Eye Shadows
Max Factor has launched a new range of eyeshadows: Excess Shimmer Eye Shadows. The shadows feature a 'smart' 3D silicone gel formula, which is designed to hold the metallic colour pigments in place for up to 12 hours.
According to the brand, the shadows provide 'intense luminosity and a smooth finish that lasts'. The formula contains blendable emoillients that give a smooth feel for easy application, while the 'high-impact' metallic colour pigments deliver shine and strong colour intensity.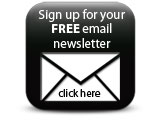 The shades include: Pink Opal, Copper, Bronze, Crystal, Pearl and Onyx. The shadows launch in November and will be priced at £8.99 each. Also joining the Excess Boutique line-up are three new shades of Excess Intensity Longwear Eyeliner, launching in January 2015.
Companies