Max Factor uses Blippar to offer customers lash selfies
The brand's new False Lash Epic mascara makes its debut on the Blippar platform
Max Factor launches new mascara with lash selfies on Blippar
Cosmetics brand Max Factor has paired up with visual discovery app Blippar to launch its new mascara, False Lash Epic.
The mascara can be scanned on the app to see how lashes stand up to the zoom in the lash gallery and to see before and after lash selfies. Customers can also use the app to take their own lash selfies and share them with the world.
The Max Factor Blippar app is said to be a one-stop shop for consumers who want to make informed decisions before making a beauty purchase.
Customers can scan any product in the Max Factor range for product information, exclusive video tutorials, 360-degree product visualisations, reviews and make-up tips.
Laure Murciano, Max Factor Global Brand Manager said: "There is a vast amount of digital beauty content living online, so we set out to make it easier for beauty lovers to access content exactly when they need it; when they have our products in their hands."
Laure added: "Beauty used to be a tangible industry, where feeling and using the product was a must. But with the advancement of technology we are removing that physical need to see and touch make-up, allowing consumers to see the products through Blippar. It's a very exciting time for Max Factor and for the beauty industry as a whole."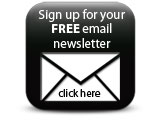 In celebration of the new mascara's launch and debut on Blippar, Max Factor is offering customers the chance to win a year's supply of False Lash Epic mascara. Customers can upload a picture of their lashes to Instagram with the hashtag #SelfieReady and handle @MaxFactor for a chance to win.