McBride acquires Czech skin care manufacturer
Private label company buys a 70% interest in Dermacol for £8m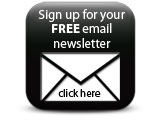 UK-based private label manufacturer McBride plc has bought a 70% interest in Dermacol, a producer of skin care products located in the Czech Republic. McBride acquired the stake for an expected consideration of around CZK240m (£8m) from Dermacol parent company Alphaduct.

Dermacol manufactures face creams, skin cleansers, sun care products and body lotions, as well as hand and foot creams, and sales are evenly split between private label and branded products for Alphaduct, which are sold in the Czech Republic among other markets. It has one factory based near Brno in the Czech Republic and employs over 100 people.

McBride has also agreed to purchase the remaining 30% of shares in late 2017 for a consideration based on Dermacol's operating profit in the 2017 financial year.
Companies