Mediterranean calling
The Italian Resort collection will launch in March
Italian luxury brand Acqua di Parma is launching a new skin and body care line in March, the Italian Resort collection (£30-£73).
The products are designed with an innovative active complex to provide age-defying and deep skin revitalisation benefits. The Mediterranean Re-Activating Complex restores cells and reactivates their metabolism, while extract of Sicilian maritime pine, a plant that lives over 300 years and regenerates when damaged, is said to make skin gradually thicker, smoother and more taught.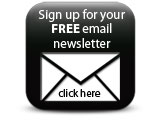 The products are: Revitalizing Face Cream, Revitalizing Eye Cream, Revitalizing Face Serum, Illuminating Face Exfoliant, Revitalizing Body Cream, Toning Body Oil, and Soothing Body Scrub.
Companies