Meet T-LAB Professional at Beautyworld Middle East
After a successful Cosmoprof exhibition, T-LAB Professional is ready to impress at Beautyworld Middle East on the 15-17 April.
Celebrating its 25th anniversary, VT HOLDING International Group of Companies has become a worldwide force to be reckoned with, when One hairdresser's passion has evolved into a salon and store chain, the Academy of Hairdressing Art and the luxury professional cosmetics brand T-LAB Professional.
To schedule a meeting with the T-LAB Professional team, call +370 (617) 11 318 (WhatsApp, Viber) or fill the form at www.tlabprof.com/contacts.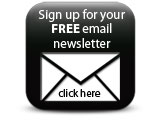 Featured Companies