Mega Airless creates new package for Kiehl's
Airless packaging for serum
Mega Airless, based in Germany and the US, has provided the packaging for Kiehl's' new Hydro-Plumping Re-Texturizing Serum Concentrate.
The formula contains no parabens, fragrance or wax, therefore the brand opted for an airless pack to protect the delicate formula, choosing Mega Airless' Mezzo dispenser. The package offers optimum filling conditions with a wide opening and no neck, allowing for faster filling and limited wastage.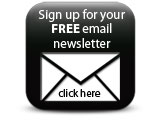 A new 75ml format for the product launched earlier this year, after optimised time-to-market delivery from Mega Airless.
Companies