Meitu MakeUp Plus takes on department stores with new Counter service
The Chinese firm has partnered with luxury beauty brands to provide app users with an AR alternative
Meitu Makeup Plus has partnered with luxury brands to launch its new in-app purchase service.
Available worldwide, Counter allows users to pick from hundreds of lip products to virtually try on and then buy.
Brands such as Clinique, Giorgio Armani, Lancôme, YSL, Charlotte Tilbury, Bobbi Brown and Max Factor have been named as part of the app's product portfolio.
Currently customers can only buy lipstick via the Counter service, but the technology used promises to realistically imitate the department store experience and to counteract the 'messy and time-consuming' traditional shopping method.
"The technology in Counter offers brands the ability to engage with shoppers like never before – allowing them to experience the product from anywhere, at any time," said Frank Fu, Managing Director of Meitu's Global Operations.
As well as the financial pros of joining the app, the AR firm claims beauty brands can benefit from exclusive research.
Fu added: "Meanwhile, brands will be able to gain valuable insight into the try-on experience and access essential regional colour preferences from millions of MakeupPlus users around the world."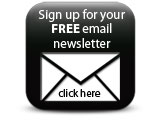 Meitu boasts 450 million monthly active users worldwide, and generates more than six billion photos and videos via customers each month.
Companies